For utilities
Empowering the utility sector to thrive by revolutionising their digital strategy
Axiologik specialise in shaping, designing and delivering future proofed services that are efficient, resilient and focused on outstanding customer experience
Against an evolving landscape, utility companies are having to adapt fast to deliver effective solutions and products as the sector undergoes profound transformation. Change is being shaped by the challenges of climate change, population growth, affordability, changing policy and regulatory targets.
In parallel utility companies must manage the challenges presented by paper-based processes, an ageing technology infrastructure, workforce turnover and the challenge of managing consumption and finite resource — all while delivering excellent customer service.
Our vision is to empower critical infrastructure organisations to thrive in the digital era by revolutionising digital strategy & practices, enabling the right data-driven decisions for operational excellence, regulatory compliance and business resilience.
Our experienced utilities team members & associates have a proven track record with major sector brands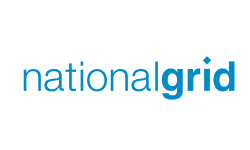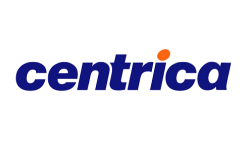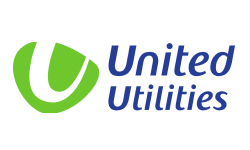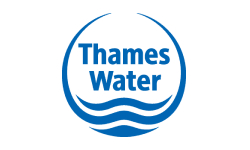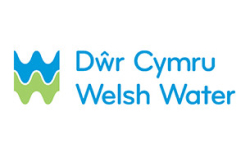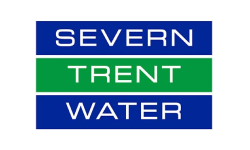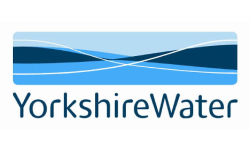 We focus on what really matters & support your roadmap to a future state of digital adoption
Create
Create a compelling reason for change & the strategy to support it
Optimise
Optimise your operating models to maximise value delivery
Align
Align the eco-system in which teams & tech fit to improve outcomes
Improve
Build ownership, accountability & continuous improvement
Our team can support you with:
Customer Experience

Customer experience matters! Unlike other industries, customers cannot move supplier readily and have low trust in the sector.

In a study conducted by Utility Week in October 2022, 77% of energy and 58% of water customers stated that price stability was the most important thing to them, while around 20% said that sustainability and net zero should be prioritised by utilities businesses. However, less than a third (27%) acknowledge the difficulty of the sector achieving these outcomes, and only 7% want new services from energy companies and 12.5% from water providers.   

These findings highlight that suppliers must focus on removing detractors, communicating with their customers, and building trust. A great place to start is through billing transparency, self-serve and self-management tools, and broader social media and digital engagement campaigns.  Ultimately, building customer confidence will be the key to success so providers must combine data and technology with proactive engagement, customer journey mapping and exceptional customer experience, designed around supporting and improving lives.  

Customers expect the same omni channel experience from the utility sector as they receive from other sectors.

We can support you to create customer delight by delivering fast, personalised, and seamless end to end digital experiences by:  

Setting an overall CX strategy and direction of travel.

Omni-channel, deeper personalisation and modern CX technology

strategies.

Designing customer-facing services and experiences across both physical and digital

channels.

Implementing modern customer engagement and servicing platforms such as CRM,

Contact Centre as a Service (

CCaaS

), AI-powered chatbots and messaging

applications, AI-powered knowledge management technologies, customer analytics

and data visualisation tools.

Advising on

appropriate Cloud

services and CX technology integrations.
Resilience & Risk Control

Managing significant amounts of personal and sensitive data whilst ensuring this information is available to key departments is a problem for utility suppliers. In addition, as a critical part of the national infrastructure there is a need to ensure resilience from both natural disasters, cyber security and terrorism threats.

We organisations align end-to-end business internal processes and reporting with regulatory priorities, privacy regulations, and local regulators, and subsequently providing effective resilience to deal with potential threats.

These risk factors can significantly impact the ability of a utility organisation to provide critical business services and these are exacerbated by the fact that many organisations operate legacy core IT systems.

We can help you build and demonstrate:


Operational Resilience - by identifying and linking critical business services to

capabilities and their enablers - people, processes, technologies, facilities, and 3rd

parties – and ensuring that these elements are understood and continuously

improved.

Technological Resilience – by identifying and tackling challenges in the technology

s

tack.

Cloud Resilience – by advising on how to achieve and improve resiliency in cloud

computing
Environmental & sustainability

The Sustainable Development Goals (SDGs), also known as the Global Goals, were adopted by the United Nations in 2015 as a universal call to action to end poverty, protect the planet and ensure that by 2030 all people enjoy peace and prosperity. Utilities organisations have a major part to play in environmental focuses when considering that electricity production produces 25% of greenhouse gas emissions.

We can help utilities organisations towards their sustainability goals by supporting the adoption of technology and products which result in substantial reduction of their carbon footprint as well as develop a sustainable business, for example by:

Establishing short, medium and long-term IT sustainability goals and initiatives.

Transforming IT by moving on-premises applications and document storage to the Cloud.

Adopting new, more efficient software offerings.

Modernising or optimising existing technologies.

Improving adoption of digital channels and communication touchpoints.
Data Management

Customer identity data, engagement data, behavioural data and attitudinal data are some of the most valuable data held by organisations when customer insight is the ultimate power.


One of the biggest challenges today is that many systems hold customer data, systems such as e-mail, analytics, CRM, e-commerce and social sites. Largely, these systems operate in silos and don't pass data back and forth providing an incomplete picture.
With so many different types of customer data to collect, methods of collecting data and systems to store and analyse data, organisations constantly need to elevate their Customer Data &
Analytics capability by connecting their systems, evolving their data management processes and upskilling their staff to take advantage of new and existing data technologies.

Utilising exciting new developments on the horizon such as Artificial Intelligence (AI) and Machine Learning (ML) means tailored experiences can meet the unique needs and preferences of their customers whilst supporting data privacy.


We can help you evolve their Data and Analytics capability by:

Assessing where organisations are up the personalisation maturity curve.




Defining personalisation strategies.

Improving data management processes.

Embracing new personalisation technologies.

Connecting systems and consolidating data.




Advising on advanced analytics, predictive analytics, data visualisation tools and




cloud-based analytics.
Customer Vulnerability

Everyone can be vulnerable at different points in their lives. That vulnerability can be so wide ranging and driven by many factors. Suppliers have a duty of care to identify and support those customers.

In vulnerable circumstances, people's financial circumstances and a sense of wellbeing can often change rather abruptly. As a result, vulnerable customers may make poor financial decisions or mistakes that could have detrimental long-term effects. To empathise and achieve better outcomes for vulnerable customers, utilitiy organisations are building tailored products and solutions and embedding fair treatment of vulnerable customers in their culture, people, policies and processes.

We can support you to provide stand-out user experience and even better outcomes for vulnerable customers by:

Designing website, mobile apps and other digital products that are simple, intuitive and accessible.

Re-imaging customer-facing services and support processes with vulnerable customers in mind.

Advising on harnessing modern AI-powered contact centre tools and technologies that monitor customer conversations and automatically detect signs of vulnerability, inform priority setting and route customers to the right person or team for fair treatment and optimum outcomes.
Spend Efficiency & Technology Landscape

The utility industry have mainly focused on physical infrastructure that are costly to update and maintain. In parallel, these industries have invested in "latest" technologies to meet the changing needs and demands of customers. This continuous change and siloed ways of working means technical architecture has become complex and expensive to support. The management of these technologies and providing timely information to multiple stakeholders is convoluted.

We understand the complexity in technology options available and the skills & competencies required to effectively leverage the right technology. We provide independent client side guidance, expertise and experience to help you maximise your existing landscape and also help you choose the right suppliers that incorporates mainstream, emerging and niche technology.

We can support Utility companies to pro-actively manage these challenges and accelerate your digital transformation to unlock business value by:

Assessing the current technology and service landscape

Defining application and technology strategy and vision alongside business goals and capabilities

Review, recommend and re-engineer the landscape to reduce cost, modernise and maximise efficiency

Design and deliver the proposed transformation from business case through Agile / Dev Ops coaching, tools and processes.

Enable and embed a functioning modernised infrastructure with effective practices, design, governance and rigour critical to safely manage and maintain the desired structure.
Meet some of our utilities team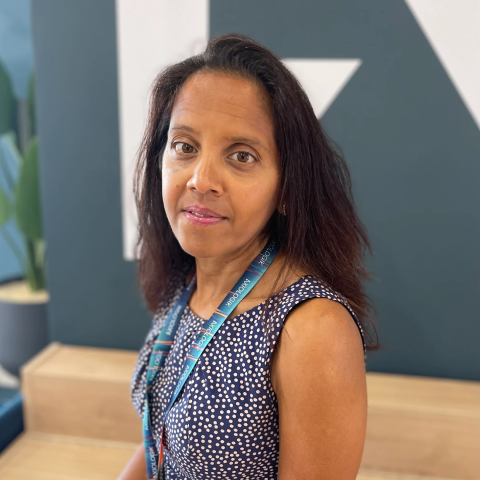 Arifa Chakera
Programme & ENGAGEMENT Director
A Transformation Programme Director with 25+ years' consultancy and delivery experience in managing medium and large-scale business transformation projects including Asset Optimisation and Supply Chain Programmes, Mergers and Acquisition, Centralisation programmes, Cost and Operational Improvement programmes, Legal and Financial compliance, Technology optimisation and turnaround programmes. This has included establishing, managing and delivering programme offices to deliver programmes from concept through to completion and embedding structural changes.

She has a proven track record in successfully delivering comprehensive programmes in the Utilities sector including Water, Oil & Gas in a planned, controlled and cost-effective manner by using best practice concepts and ensuring that solutions are tailored to meet defined strategy needs.
Follow Arifa on LinkedIn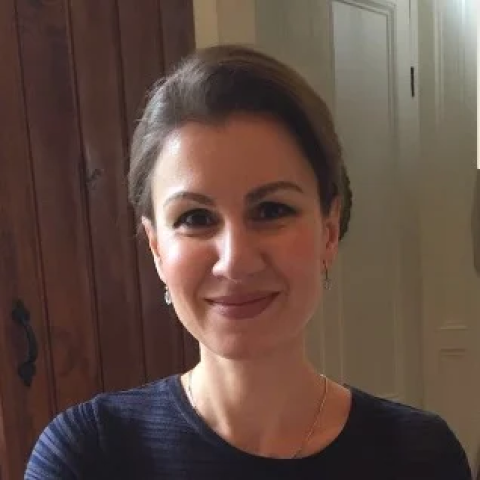 Maya Mort
Strategist & Business Architect
Maya is an Enterprise Architect with experience in supporting transformation across the enterprise. She has vast experience at developing business outcome roadmaps that support strategic ambitions and the target business architectures that guide the realisation of these outcomes.
She is passionate about architecting based on business capability, i.e. the combination of people, process, information and technology that come together to provide the business with the ability to operate and achieve its desired outcomes. She is thorough and diligent and believe is constantly learning and adapting to be successful.

> Follow Maya on LinkedIn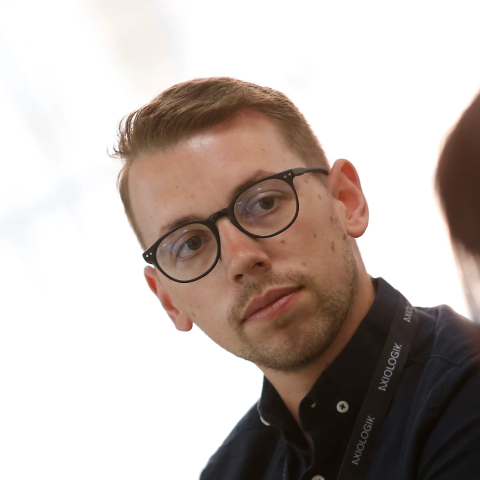 Andy Ireland
Head of Service dESIGN
A customer centric, collaborative and commercially thinking design leader with over 10 years experience of leading and managing design teams across Service Design, User Experience Design, User Interface Design and User Research.

Working with well known household names such as BT, EE, PlusNet, Jet2.com and Jet2 Holidays, Andy has built and guided teams / individuals to champion the voice of the customer(s), identify and validate customer needs and pain points, develop and test solutions in order to seek continuous improvement for both customer(s) and employees.

His work ensures that world class Services and Products are both created and constantly improved to benefit people's lives.

> Follow Andy on LinkedIn
Don't let legacy infrastructure and regulatory concerns impact customer experience.
Building High Performance Teams By Focusing On Fast Flow
Learn how Axiologik specialise in shaping, designing and delivering large scale digital agendas for highly regulated sectors who have big ambitions & large hurdles to overcome.